SPORTS Massage and Management @ Berwick Myo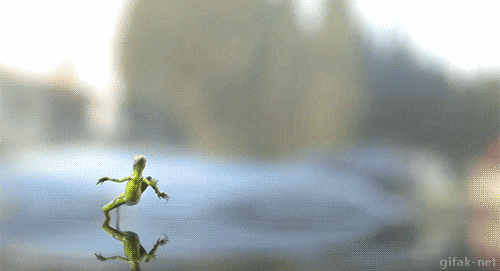 Are you a martial artist? Maybe a professional athlete? Or maybe you don't consider yourself a sports person at all but you've just started running? (hopefully you're form is better than this guy!). Which ever scenario you fit into, the common denominator is that you are always trying to better your performance. If you just started running and at first couldn't quite make it down the street, let alone around the block, your goal is most likely to increase the km's that you can run without stopping. Or maybe you're happy going for a 5km run a couple of times a week but are constantly checking your tracking device to see if you can slice off time.
If you're exercising 3 or more times a week and not incorporating any recovering time, eventually your body will scream for some help! To exercise consistently and sustainably, adding some maintenance really will help keep your goals in check and ensure you're getting the most out of your body!
At Berwick Myo we find such joy in helping the local community with sporting and movement goals, not matter how big or small they may be.
We call on our talented remedial massage team for general sports massages and the myo team for sports management. Whether it's a pre-event or post event treatment our team can help out.
Treatment techniques differ depending on what we are trying to achieve. Pre-event/race we focus on getting the body ready, correcting muscular imbalances, facilitating weaker areas, increasing mobility, improving circulation and suggesting ways you can prepare and manage your body at home.
Cupping (including functional release cupping), dry needling and deep tissue massage as well as pre-event strapping are some of the most effective techniques we can utalise.
Post event sports massages and management tend to focus more on settling down the nervous system, promoting blood flow, lymphatic drainage, soft and deep tissue massage and injury maintenance.
Each session will be tailored to you and your specific sporting/exercise needs.
Much like your car needs a healthy amount of servicing in it's lifetime, so too does your body!
We currently provide sports massages and management for patients participating in:
Footy
Baseball
Bowling
Windsurfing
Basketball and Netball
Dancing
Oxfam participants
Obstacle racing
Long distance running
Gym challenges and many more
If it's your first time visiting us or you're after a whole body kinda check up, we suggest booking in for a 60min consultation and treatment. If there is a particular area/body part that needs assessing and some tlc like your calf muscles for example then either a 30min or 45min appointment will do the trick.
As always, shoot any questions through to our reception team on 9796 1114
BM team X